Here's  a breakdown of how to design a lead capture box for email marketing on your web site.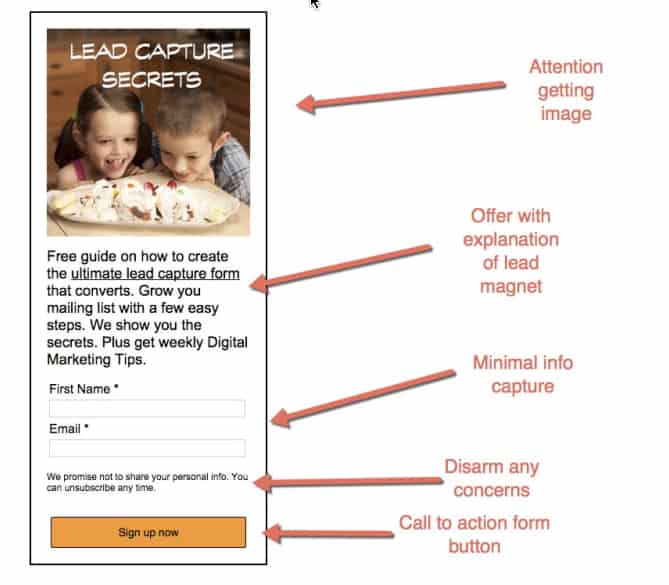 Attention getting image: Show an image that is fun unusual or attention getting to grab their attention.
Offer: Give something useful and compelling to your subscriber.  Don't cheap out!
Lead Magnet: Give them a download or something of high value. Video, case study, ebook. Something great!
Minimal info: Don't ask for their measurements. Ask for their first name and email. Less is more. It will convert. If you ask for their favorite color and shoe size they will get cold feet and you won't get the subscription.
Disarm: People are suspicious so allay their fears and give them a parachute to get out. It wil make them feel safer.
CTA button: CTA is call to action – request that they do something. Most people are afraid to ask. Be bold!
SIGN UP FOR OUR FREE EMAIL LIST FOR DIGITAL MARKETERS
AND GET A LEAD CAPTURE GUIDE FOR FREE