As a marketing agency (Cyberwalker Digital), we often find ourself on the front end of new and emerging businesses helping them establish their brands, their content marketing, and their digital marketing strategy. But when a client is in a relatively new product or service space, as the machine learning consultant Bitstrapped.com is, sometimes it can be challenging to help them find content and art that is royalty free. So it was when we went looking for machine learning icons. We wanted a simple monochrome icon that was immediately recognizable.
Which machine learning icons to use?
There are a lot of stock services out there that offer icons. Our first stop is almost always BigStock.com, which is one of the more affordable stock image agencies online. The have a number of usable machine learnng icons at https://www.bigstockphoto.com/search/machine-learning-icon/
The feature image on this post above is from BigStock.com. Here is one one we we like below. It has been modified by us from the original (which is found here). BigStock charges a month fee for royalty-free use of its images and icons.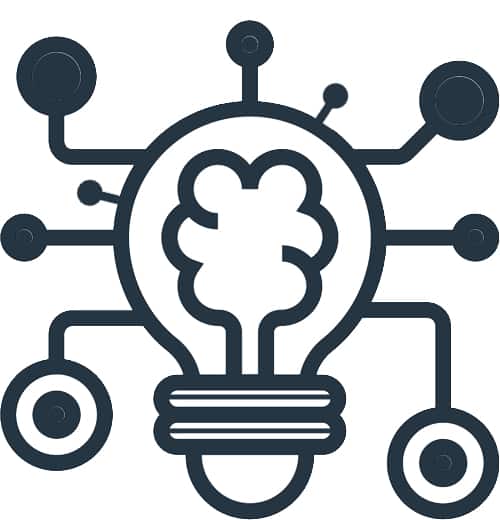 Free machine learning icons and images
There are several free to use stock image sites that contain machine learning images. Some require attrbution so be sure to check the rules before you download any icons or images.
Pixabay.com
Pixabay.com is perhaps the best stock image site that has useable machine learning icons and some free high quality images that relate to machine learning. There are few circuits in brains type icons that are highly usable. Click here. Here is an example from Pixabay. If you choose to use these be sure to get them directly from Pixabay (images below are linked to Pixabay) and follow any rules for usage that the site requires.
This Pixabay brain image that contains circuits is a machine learning icon (vector) and can be found here and is free for commercial use and does not require attribution.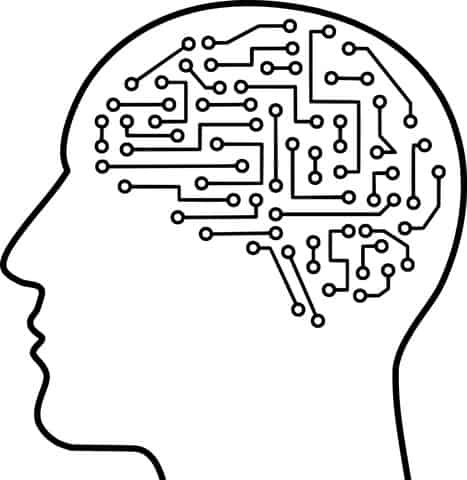 This Pixabay image below can be found here and is free for commercial use and does not require attribution.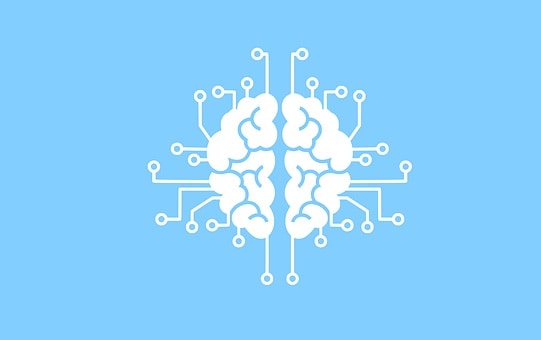 Pexels.com
Pexels.com is a stock image site that has an enormous amount of free high-quality images and some icons that could be used in a machine learning context. Click here
Unsplash.com
Unslplash.com is like the other free stock image sites has an enormous amount of free high-quality images that could be useful on a site that needs machine learning images. Not any real icon collections though. Click here