These days, it's crucial your materials handling company has an active social media presence. Not only does it give your company credibility, it's also an incredible way to grow your business. You can use social media to grow your following, get more viewers on YouTube, educate the public about your business/products and communicate with your target market.
However, once again, if you are not careful with your social media strategy, you can do more damage than good to your brand. Here are some important things to keep in mind.
Materials handling and social media:
If you want to see a materials handling company doing a great job with social media, check out TPC Automation.com on Facebook, Twitter, and Linked In.
Here are some of things they do effectively:
Post frequently on social media. Few will find you if you don't post on a regular basis. Post often and post great stuff and they will become programmed to watch for you. If they go to your social media feeds and see stale content they may not return.
Post valuable content. Post the content you generate for your web site and email lists to social media. Give great stuff away often. If you help your audience they will come to you for assistance. If you're too salesy you will seem pushy and self-centered. People aren't attracted to this behavior.
Share other people's content. Don't just self-promote. When you post other people's content it's an easy way for you to grow your list. When you share other people's content they will notice you. If they post your material to their list you will reach more people.
Make sure you have social media links on your web site: Every web site should have social media buttons that link to their company's profiles on social media. Make sure that they work by testing each link yourself.
What social media platforms should your business establish?
To be competitive in social media you'll want to establish a presence on the following platforms:
1. Facebook
2. Twitter
3. Linkedin
5. Pinterest – It's not necessary, but highly valuable for some businesses. Female-centric products and services should use Pinterest. It is very popular among middle-aged women.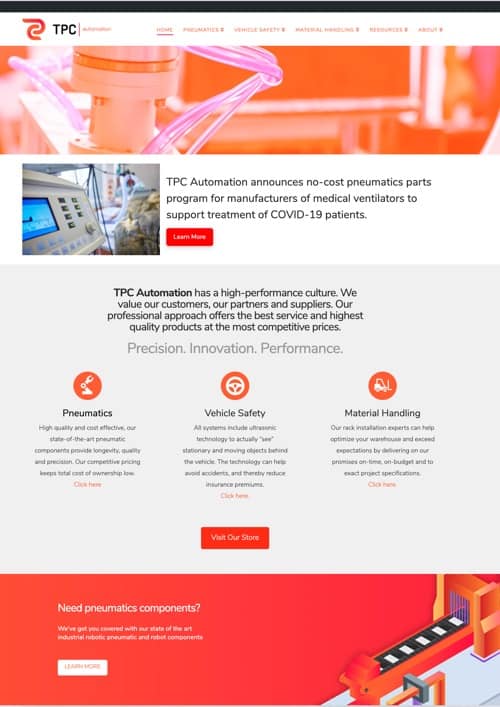 For each platform, create consistent graphics to your brand to dress your company's page. It's always a good idea to involve a graphic artist to do this work, so it looks clean and professional.
Learn more about social media and how you can use it to grow your materials handling business. Order a free 60-page book (and get an ebook version right away) called: Digital Secrets for companies in Materials Handling. CLICK on the button below to request your free copy: